Event Details
January 2020 Dinner - Recruiting Then Vs. Now. How to attract and recruit talent in a competitive market.
Date:
January 16, 2020, 6:00pm
Organizer:

Sussex Warren Human Resources Management Association

Location:

Holiday Inn
1000 International Drive
Budd Lake, NJ 07028

Event Type:
iCal link
This workshop has been approved for 1.5 SHRM PDCs and 1.5 HRCI Credits
SHRM Competencies: Critical Evaluation and Communication.
Areas of Expertise: Talent Acquisition and Retention
Today's Unemployment rate is the lowest it has been in over 50 years. As of December 2019, there are currently 0.8 unemployed workers for every available job. Think of that — there are more job openings today than there are unemployed workers!
Our Speaker, Kristi Telschow – Certified Staffing Professional, will take us through how the market has shifted over the last 10 years, touching on what Recruiting Tools and Resources will help you navigate this competitive hiring market. You will learn what tactics still work and what will keep you spinning your wheels unless you give your Recruiting strategy a tune up.
You will walk away from this event with actionable items to improve the overall candidate experience, as well as ideas on how to make your company more attractive for prospective hires with branding, social media and creative benefits.
Objectives:
At the end of this presentation, participants will learn:
State of the Hiring Market today vs 10+ years ago.
Tools to Recruit (Then vs Now) ie. you can't practice the same tactics you have been doing for the last 10+ years.
Are you getting ghosted? Ways to avoid this…Candidate Experience (this starts the minute you post the opening on a job board) is important now more than ever.
Social Media/Branding (Glassdoor, etc)
Company incentives (salary, benefits, perks, sense of purpose)
Presented By:
Kristi Telschow, Founder and CEO of Jersey Staffing in Whippany, NJ, a boutique Recruiting and RPO services firm.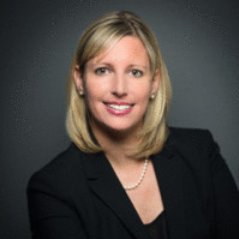 Kristi Telschow is the Founder and CEO of Jersey Staffing in Whippany, NJ, a boutique Recruiting and RPO services firm. She has been featured in Forbes and NJ Monthly Magazine as a Leading Women Entrepreneur for her unique approach to Recruiting. Under her management, Jersey Staffing has ranked as a Top 20 Staffing Firm in NJ year over year by NJBiz Magazine. Kristi was honored to receive a 40 under 40 award from NJBiz at the age of 30. Most recently, Kristi has joined the speaker world and has presented for SHRM, Morris County Chamber of Commerce, C-Suite Network, Vistage and actively volunteers as a Career Panelist with Dress for Success and the Hero Club.